Is Milk Tea Safe During Pregnancy?
Pregnancy is a delicate time for any woman. Her body is going through so many changes and she has to be careful about what she eats and drinks. So, is milk tea safe during pregnancy?

There are conflicting opinions on this subject. Some say that it's fine, as long as the tea is decaffeinated. Others believe that any type of tea, including milk tea, should be avoided during pregnancy.

So, what's the truth? Is milk tea safe during pregnancy or not? Let's take a look at the evidence.
Many pregnant women worry about what they can and cannot eat or drink during pregnancy. So, is milk tea safe during pregnancy? Generally speaking, milk tea is safe for pregnant women to consume in moderation.

However, there are a few things to keep in mind. First of all, make sure you are only drinking milk tea that is made with pasteurized milk. This will help to reduce the risk of any foodborne illnesses.

In addition, be aware that some milk teas may contain high levels of caffeine. If you are concerned about your caffeine intake during pregnancy, opt for decaffeinated versions of your favorite tea or limit yourself to one cup per day. Finally, remember that all forms of tea – including herbal teas – can impact the absorption of iron from foods.

If you are at risk for anemia during pregnancy, talk to your healthcare provider about whether or not it's advisable for you to limit your tea consumption. Overall, as long as you take a few precautions, there's no need to avoid milk tea altogether during pregnancy. Enjoy it in moderation and savor each delicious sip!
Is chai safe during pregnancy?
Can a Pregnant Woman Drink Milk Tea?
Yes, a pregnant woman can drink milk tea. However, it is important to check with her healthcare provider first to make sure that the tea does not contain any herbs or other ingredients that could potentially be harmful to the developing baby. Additionally, it is important to limit caffeine intake during pregnancy, so it is best to choose decaffeinated varieties of milk tea or consume it in moderation.
Which Teas to Avoid While Pregnant?
If you're like most pregnant women, you probably want to know which teas are safe to drink during pregnancy. While there are many different types of tea, not all of them are considered safe for pregnant women. In general, it's best to avoid any tea that contains caffeine, as this can lead to dehydration and other problems.

Here are some specific teas to avoid while pregnant: Black Tea: Black tea contains high levels of caffeine and should be avoided during pregnancy. If you do choose to drink black tea, be sure to limit your intake to no more than two cups per day.
Green Tea: Green tea also contains caffeine and should be limited during pregnancy. However, green tea also contains a compound called epigallocatechin gallate (EGCG), which has been shown to have potential health benefits for both mother and child. If you do choose to drink green tea during pregnancy, limit your intake to no more than three cups per day.
Herbal Teas: Herbal teas can vary widely in their ingredients and caffeine content. Some herbal teas, such as chamomile and lavender, are considered safe for pregnant women. However, others, such as ginger root and peppermint, can cause heartburn and should be avoided.
Be sure to check the labels on herbal teas before purchasing or consuming them during pregnancy.
Can I Drink Indian Milk Tea During Pregnancy?
Yes, you can drink Indian milk tea while pregnant. Milk tea is a popular beverage in India and is made with black tea, milk and spices. There are many different recipes for milk tea, but most contain ginger, cardamom, cloves and cinnamon.

Milk tea can be enjoyed hot or cold and is often sweetened with sugar or honey. While there are no known risks associated with drinking milk tea during pregnancy, it is important to moderate your intake as too much caffeine can lead to dehydration and increase the risk of miscarriage. If you are concerned about your caffeine intake, consider switching to decaffeinated varieties of black tea or herbal teas such as chamomile or peppermint.
How Much Caffeine is in a Milk Tea?
A milk tea typically contains around 30-60mg of caffeine per 8oz serving. This can vary depending on the type of tea used, with black teas containing the most caffeine and herbal teas containing the least. The amount of milk and sugar added to the tea will also affect its caffeine content, with more milk or sugar leading to less caffeine.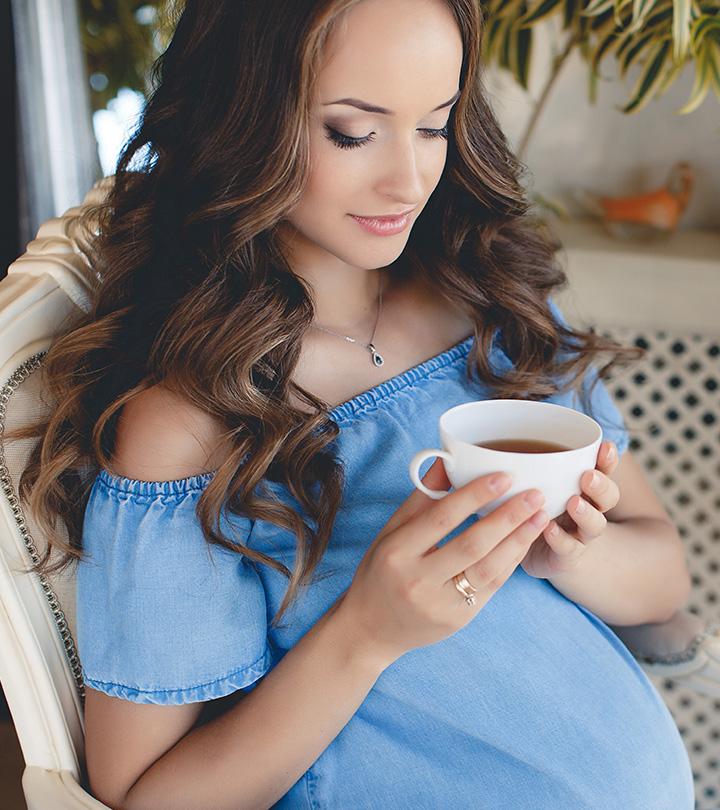 Credit: www.momjunction.com
Indian Chai During Pregnancy
Chai, a delicious and aromatic spiced tea, is popular in many cultures around the world. In India, chai is often consumed during pregnancy as a way to help ward off nausea and vomiting. There are several reasons why chai may be helpful in relieving pregnancy-related nausea.

First, the spices in chai can help to settle the stomach. Second, the warmth of the tea can help to relax the muscles and ease tension headaches. Third, the caffeine in chai can help to perk you up and provide a much-needed energy boost.

If you're suffering from pregnancy-related nausea, give chai a try! Just be sure to limit your intake of caffeine to no more than 200 mg per day.
Is Taro Milk Tea Safe During Pregnancy
There are a lot of questions out there about whether or not taro milk tea is safe during pregnancy. The answer, unfortunately, is a bit complicated. Taro root does contain oxalic acid, which can cause kidney stones.

However, the amount of oxalic acid in taro milk tea is usually quite low and isn't likely to cause any problems. However, if you're pregnant and have a history of kidney stones, it's best to avoid taro milk tea altogether just to be safe.
Masala Chai During Pregnancy
Assuming you would like a blog post discussing the benefits of drinking Masala Chai while pregnant: Masala chai is a delicious, warming drink that has been enjoyed in India for centuries. This spiced tea is traditionally made with black tea, milk, and a mixture of spices including ginger, cardamom, cloves, and cinnamon.

While masala chai can be enjoyed by anyone, it may be particularly beneficial for pregnant women. Here are four reasons to consider sipping on this tasty beverage during pregnancy: 1. Helps with nausea: Many pregnant women experience nausea and vomiting, especially in the first trimester.

Ginger is one of the key ingredients in masala chai and has long been used as a natural remedy for nausea and vomiting. A cup of masala chai may help to settle your stomach and ease any pregnancy-related nausea. 2. Provides hydration: It's important for pregnant women to stay properly hydrated since dehydration can lead to serious complications like preterm labor.

Drinking plenty of fluids is essential, but plain water can sometimes be unappealing. Masala chai counts towards your daily fluid intake and its warm temperature can also help to relax muscles and ease tension headaches – another common complaint during pregnancy. 3. Boosts energy levels: Feeling fatigued is common during pregnancy as your body works hard to support the growing baby.

The caffeine in masala chai may help to give you a much-needed energy boost when you're feeling tired. Just be sure to limit your caffeine intake to 200mg per day or less – about 2 cups of masala chai – to avoid any negative side effects like insomnia or jitters. 4. Promotes healthy digestion: Digestive issues are common during pregnancy due to the increased production of the hormone progesterone which relaxes smooth muscle tissue throughout the body (including the digestive tract).

This can lead to things like heartburn, constipation, bloating, and gas pain.
Conclusion
Many pregnant women enjoy drinking milk tea, but there is some debate over whether or not it is safe to do so. Some experts believe that the caffeine in milk tea can be harmful to a developing baby, while others argue that the amount of caffeine in milk tea is actually quite low and poses no risk. Ultimately, the decision of whether or not to drink milk tea during pregnancy should be made by each woman based on her own personal health and comfort level.